The Morro Bay Chamber of Commerce Board of Directors are business owner-operators who have been elected by Chamber members to serve three-year terms as volunteer board members. The Board of Directors shape our non-profit's positions on critical issues for our members, approve our legislative platform and budget, and influence how we work to improve the overall business environment in Morro Bay. They apply their business acumen and entrepreneurial, critical thinking to improve conditions for Chamber members of all industries and each year endeavor to leave the Chamber organization itself stronger and better than they found it. Cheers to the 2021 Board!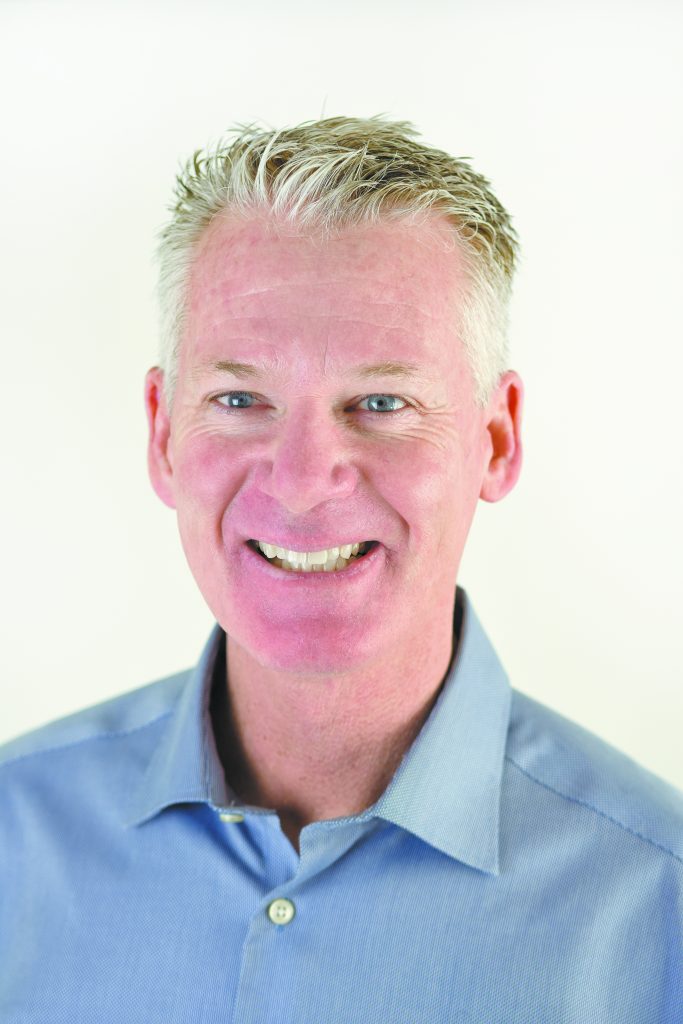 Annual Chamber Awards
Each year the Morro Bay Chamber of Commerce celebrates the best of our community with an awards gala and board installation dinner.
The themed event has earned the moniker "Morro Bay's Big Night Out" and is one of the most anticipated events of the year, with live music, local cuisine, a silent auction, and a host of locals and legislators breaking bread together. Like most events in the last year, we have had to reimagine how we gather and recognize those in our community who are making a difference a little differently.
Please join us on February 12, 2021 at 5:30pm for a virtual Chamber Awards event. We encourage you to grab a local meal to-go or dress up (it is a Friday, afterall!) and toast these exceptional residents in their honors. The ceremony will be aired live on channel 20 and slo-span.org. Please go to morrochamber.org and/or our Facebook page for extended information.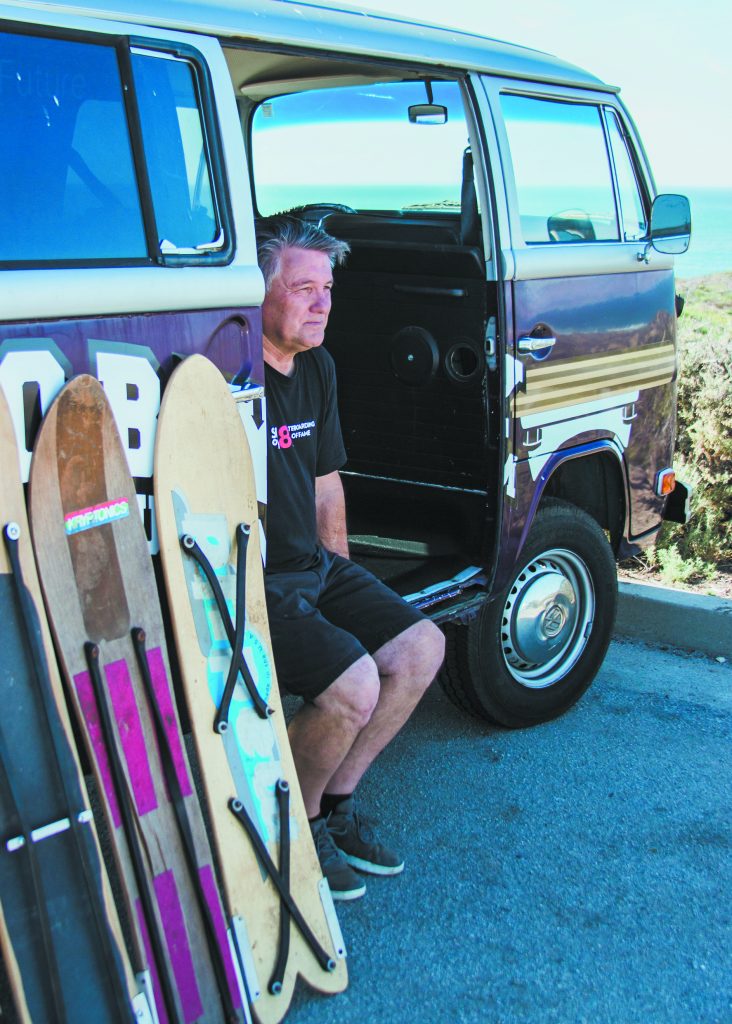 Living Treasure: Jack Smith
Jack Smith has been an ambassador of Morro Bay for decades, sharing the love of his community through his travels as a legendary skateboarder. Jack's natural affectation as an aspirational and inspirational leader has led him to incredible accomplishments, including skateboarding across the country multiple times and achieving a Guinness World Record. Some of the skateboards from those journeys are showcased at the National Museum of American History – Smithsonian Institution, and others were exhibited as his (now closed) Morro Bay Skateboard Museum.
Jack has spent most of his life in Morro Bay and turned his Skateboard Museum into the town's number one rated manmade attraction. His museum gave visitors insight into the skate community, and its collection showcased Jack's deep connections to the sport he loves. Jack produced five World Championships of Slalom Skateboarding in Morro Bay in the early 2000s and is a filmmaker who hosted a screening of one of his films, "Beyond the Sidewalk" at the San Luis Obispo Film Festival. His feature film "New Providence" will be released in February.
If you live in Morro Bay and haven't met Jack yet, you are one of the few. He is a community leader who has been characterized as "reliable, compassionate, well-known, good-hearted, civil and blessed with a long memory for details about issues and life events that are important to people." A true Morro Bay living treasure.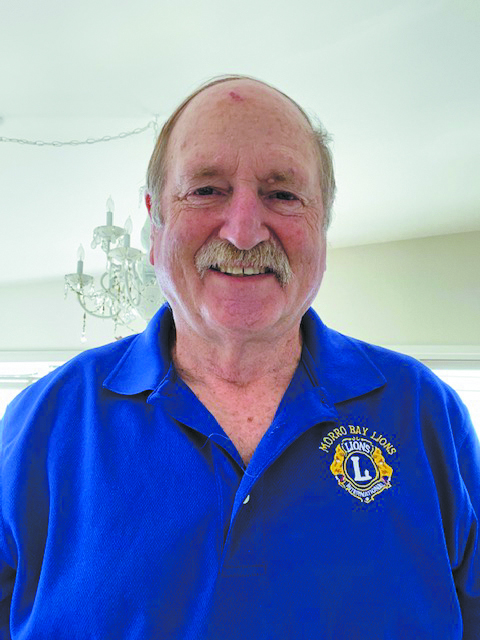 Citizen of the Year: Chuck Stoll
Chuck Stoll is an unsung hero of Morro Bay who community members state "unstintingly shares his energy, his talent, and his resources." Chuck has a long memory for people in the community and is known for his steadiness, good nature, his unflappable disposition, and willingness to be friendly with people from all walks of life and sides of the divide.
Chuck is involved in multiple organizations and causes that provide important services to our community, including the Morro Bay Lions Club, where he serves as club president and from which he was presented the Melvin Jones Award for Outstanding Humanitarian Services. Chuck also sits on the board of the Morro Bay Maritime Museum, uses his truck to fill large tanks of water for newly planted trees with Morro Bay in Bloom, drives to and from the Food Bank each week for supplies, and coordinates eye care for patrons of the Monday Night Dinners, and he assists with the registration of donated cars to help fund the Lion's Club Car Giveaway. He has also been a long time champion and volunteer for the annual Community Thanksgiving Dinner.
One of the review committee members shared an experience at an Estero Bay Action Coalition (EBAC) meeting where doubt was cast about executing a COVID-safe 2020 Annual Community Thanksgiving. This person remembers locking eyes with Chuck from across the room, sharing a head nod of resolve, and then committing to providing this experience safely to the community in 2020.
Chuck's leadership in adapting this year resulted in serving over 550 home's Thanksgiving Dinner To-go/Drive Through cooked turkey dinners to anyone who needed one, 200 of which were delivered to front doorsteps all around town. This is one of the many reasons Chuck Stoll is our Citizen of the Year.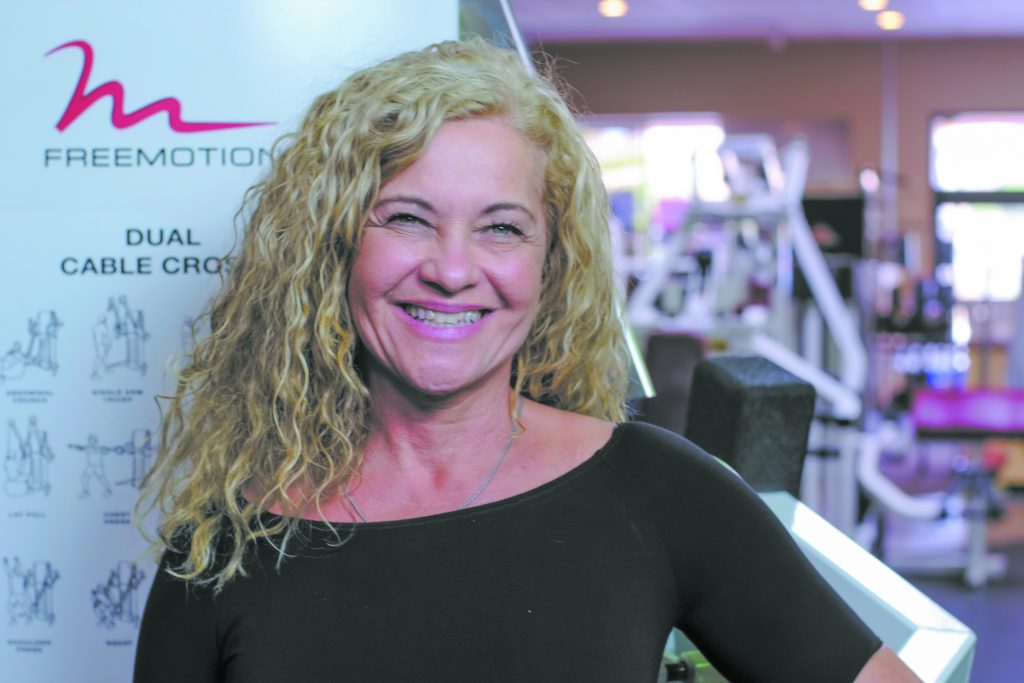 Business of the Year: FitnessWorks/TherapyWorks
FitnessWorks/TherapyWorks is a female-owned business that was first incorporated in 1991 and currently employs forty-two people (they typically employ 50+ full and part-time employees under normal operations). Community health is their priority, and the management team infuses their values of fairness and integrity into their operating model. By offering online fitness on-demand taught by familiar instructors in familiar surroundings, renting a cargo container for cardio equipment, moving large pieces of equipment to their back alley, and offering group fitness classes in the parking lot and in the park with city permits, FitnessWorks adapted its business model to remain compliant with public health guidelines during the ongoing COVID-19 pandemic.
TherapyWorks also modified its services for patients as an essential business by decreasing their number of in-person clients and increasing their telehealth delivery systems to meet their patients' needs.
FitnessWorks/TherapyWorks staff volunteers at local organizations, and the company provides donations to local charity events annually, including Miracle Miles for Kids, MBHS Athletic boosters, the Harbor Festival, and the Avocado and Margarita Street Festival. While many fitness centers are violating state mandates in order to remain viable, FitnessWorks/TherapyWorks has remained committed to following state mandates and remaining viable as a health and fitness center for therapy patients and for fitness members.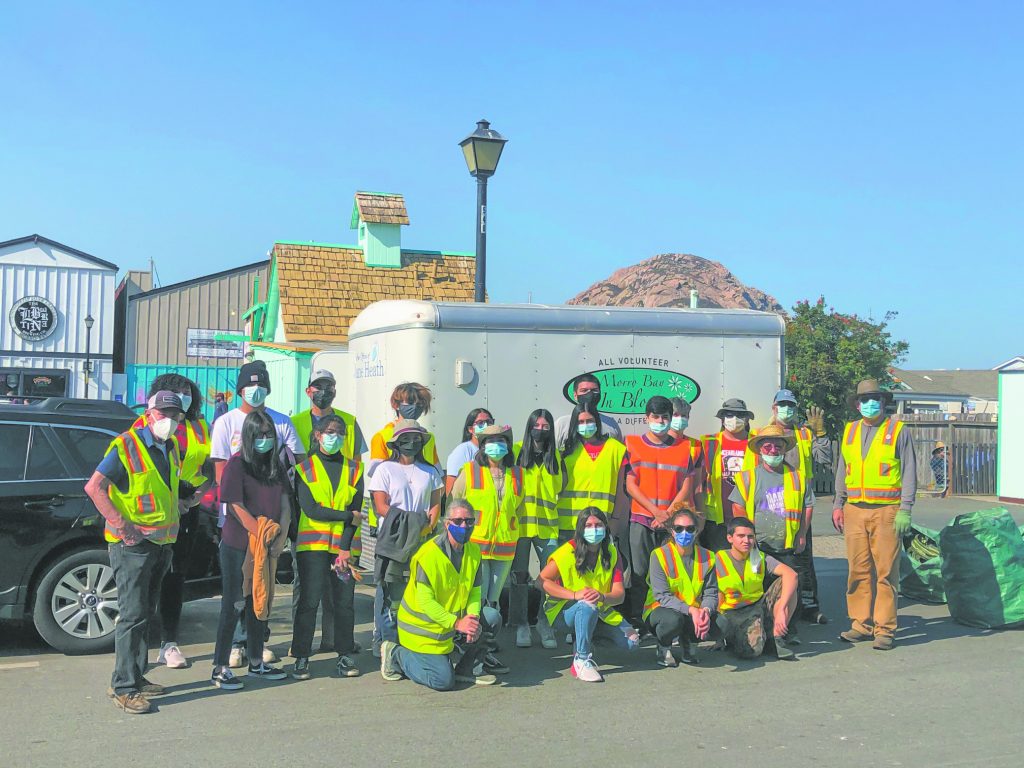 Non-Profit of the Year: Morro Bay in Bloom
Morro Bay in Bloom's first group gardening session took place in October 2013, when twenty-five volunteers participated in a two-hour session to improve the landscaping at Morro Bay's Library. The concept of "beautifying Morro Bay two hours at a time" persisted. Morro Bay in Bloom volunteers have participated in almost one thousand group sessions and have donated more than thirty-three thousand hours to the residents of our city in its seven-plus years of gardening in public.
The organization has a collaborative relationship with the City of Morro Bay Public Works staff, and volunteers are grateful for the public's support of the program. Morro Bay in Bloom continues to grow and be recognized for its contribution to our community, based on an open invitation "to help out when you can; non-gardeners welcomed" approach to volunteerism. Morro Bay in Bloom is always looking for new members to add to its 60+ members of "Bloomie Nation" who will keep this worthwhile endeavor going.
A Special Thank You to Our Generous Community Awards Sponsors: