The Morro Bay City Council approved offering an employment contract to its top candidate for the vacant city manager job, one who would become just the second female ever to lead the city's government.
On June 13, the all-woman City Council voted unanimously to offer a contract to Yvonne Kimball, a woman who went to college both in China and the U.S. and has been working in local government for over a decade.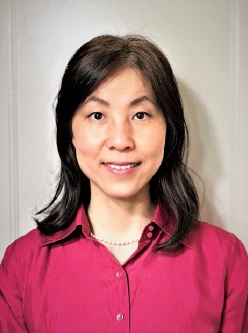 Former City Manager Scott Collins left the city last February to become the executive director of the Housing Authority of San Luis Obispo (HASLO), a company that is nearing completion of a 35-unit low-income apartment complex on Atascadero Road, a block east of Main Street. 
An interim city manager (ICM), Greg Carpenter, was brought in to run things while Collins' replacement was being sought. Apparently, a fair number of people applied.
"A rigorous recruitment process was conducted by Mosaic Public," reads a press release from Carpenter, "[We used] a public employee executive search firm. The recruitment process garnered significant interest, with a total of 41 qualified applicants vying for the city manager position. After careful consideration, six candidates were interviewed by the City Council.
"Following the initial interviews, the Council selected two finalists who proceeded to engage in interviews with various stakeholders, providing valuable feedback to the City Council. This was followed by an additional interview with the City Council, comprehensive background checks, and thorough reference assessments."
Kimball brings an impressive resume with her. She earned a Bachelor's degree in business english from Tianjin Institute of Technology in Tianjin, China, and a Master's degree in public administration from the University of Central Florida in Orlando. Over a 15-year career, Kimball was the town manager of Dewey-Humboldt, Arizona, from 2012-17; and the city manager for Bowling Green, Florida, from 2008-11. In 2017, she became the city manager for Jackson, California (in Amador County), a full-service city of 5,000 residents located in the Northern Foothills of the Sierra Nevada Mountains.
In Jackson, she "oversees all city operations, manages substantial budgets, has executed capital improvement projects totaling $20 million, negotiates contracts, and has spearheaded economic development initiatives."
According to the city's approved 2022-23 salary schedule, the city manager spot pays from $194,100 to $214,300 a year, plus generous benefits and retirement contributions.
She will be just the second woman to lead the city after Andrea Lueker, who was city manager for about eight years until she and the former city attorney Rob Schultz were both forced out at the end of 2013 by the City Council majority led by former Mayor Jamie Irons.
She will join Police Chief Amy Watkins, who was hired as the full-time chief by Collins before he left and who first stepped in and then replaced the retired Chief Jody Cox, as well as Assistant City Manager/Admin Services Manager Sarah Johnson-Rios, as the three women currently heading up city departments.
The city also has several women that head up divisions within the departments, including the Harbor Department (Harbor Patrol chief, business manager); and Public Works (Utilities Division manager).
Morro Bay has also been a leader countywide in having women lead the city. Former Police Chief Amy Christy was just the third woman police chief in all of SLO County when she was hired in 2015. Coupled with the all-woman City Council, having the city manager and assistant city manager also be women, it is a big step for the City of Morro Bay.
In other city hiring news, Watkins promoted one of her sergeants to the second-in-command position to fill her old job.
Watkins, in a June 7 news release, announced that she had promoted MBPD Sgt. Tony Mosqueda to be the new police commander.
Mosqueda began his law enforcement career in May 2005 with Farmersville Police Department, fulfilling several different police duties, and was promoted to corporal in 2014. That was the same year he was hired at MBPD and started over as a patrolman. He made sergeant a year later. He's had various supervisory duties at MBPD, including administration sergeant, and was the department's range master and acting commander until Watkins gave him the permanent position.
Mosqueda said, "I am happy to continue my career with the Morro Bay Police Department serving the community and the men and women of this department."
Mosqueda is married with four kids and the family lives in Atascadero. He's a deep-sea sport fisherman and loves to watch sports live and in person.