By MIRA HONEYCUTT
While not the hidden-away paradise of Shangri-La in James Hilton's famous novel "Lost Horizon," Edna Valley and Arroyo Grande are two small wine appellations that wine adventurers have for so long passed by unawares.
A sense of quietude blankets this bucolic valley cradled by the Santa Lucia range and Seven Sisters peaks and bookended by the appellations of Paso Robles and Santa Barbara County.
The region is filled with a rich history of old vine plantings, one of which actually got revived In the mid-1970s. Bill Greenough painstakingly restored an abandoned vineyard (c.1880) when he founded Saucelito Canyon Winery in Arroyo Grande. Later, in 1982, Jack Niven planted the historic Paragon Vineyard and established the Edna Valley AVA (American Viticultural Area).
There were other "firsts" in Arroyo Grande in the 1980s, such as Talley Vineyard's plantings of pinot noir and chardonnay and Maison Duetz's (now Laetitia) production of sparkling wine. John Alban made his mark by planting viognier at Alban Vineyard, a whopping 32 acres at a time when only 50 acres were planted in the world and none in North America.
What makes the region special is its long growing season, cooled by the fog, kissed by the sun, and shaped by the wind. While this is exquisite pinot noir and chardonnay country, other varieties thrive here vigorously — exuberant albariño and pinot gris, fragrant riesling and gewürztraminer, finicky roussanne, and cool climate syrah.
Arroyo Grande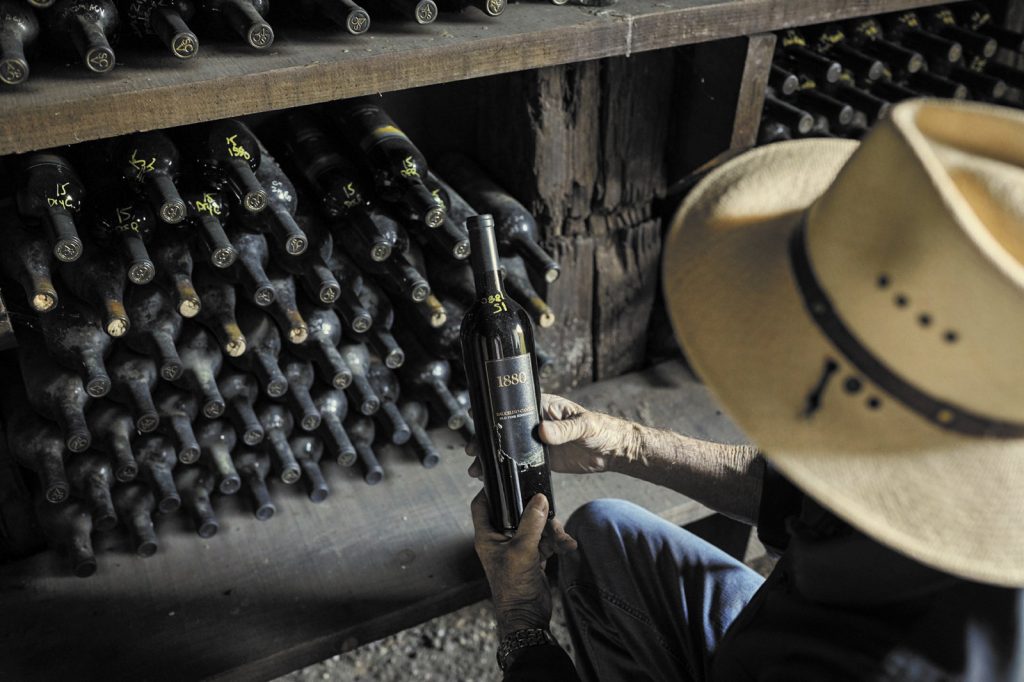 Saucelito Canyon, one of four wineries in Arroyo Grande appellation, prides itself in zinfandel planted in 1880, making it the oldest commercial vineyard in San Luis Obispo County. The Edna Valley tasting room offers a selection of zinfandels, including the 1880 Old Vine zinfandel crafted from that three-acre old vine heritage vineyard. 
Nearby at Talley Vineyards and Winery, Brian Talley takes justifiable pride in the family's signature pinot noirs that are silky and lyrical with bright flavors and chardonnays expressing the vineyard's calcareous soil and the maritime climate.
Hailed as master of viognier, John Alban made his mark planting this little-known variety in 1982. More recently, Alban has added syrah and grenache to his portfolio of wines that are stunning and expressive of the hillside vineyard. We tasted barrel samples that included the 2018 amphora-aged viognier and 2017 vintages of three distinctly different syrahs, the white pepper-laced Seymour, the smoky Reva, and silky smooth Lorraine.
The winery is not open to the public, but Alban wines are available through wine stores and restaurants.
Edna Valley

A stop at the 19th-century townsite of Old Edna is a step back in time.
The entire property was acquired by the Stoller family, with the main building transformed to its Sextant and Windemere Wine tasting room with a deli attached. While Windemere wines are for purchase only, Sextant tasting menu offers a Paso Robles selection.
Further up, Center of Effort's spectacular state-of-the-art hillside estate offers a flight tasting of its seductive pinot noirs and opulent chardonnays.
Another scenic ambiance awaits at Tolosa, where your tasting experience ranges from lively chardonnays and silky pinot noirs to vibrant Spanish blends from Perinet, Tolosa's sister winery in Priorat.
Jean-Pierre Wolff takes pride in the oldest, "45-year old" chardonnay vineyard in this appellation. He crafts classic wines in an Old World style at his namesake winery, among them a cool-climate syrah and a silky petite sirah backed with supple tannins.
Others in the area include Edna Valley Vineyards, Claiborne & Churchill, Chamisal, Kysni, and Biddle Ranch.