May 9 will be a special day for all of the mothers out there. It will be a day to recognize and appreciate motherhood and all that it means. Why not serve brunch in an outdoor setting like a park or even in your own backyard. Make it simple, easy to prepare, and to clean up. After all, it will probably be a mother who puts it together!
Start with quiche, add baked honey-mustard salmon, and a tossed green salad.  End with a flourish by serving a lemon-lime meringue pie. Every mother present will love the menu! Happy Mother's Day!
——
Asparagus and Gouda Quiche
Ingredients:
1 prepared 9-inch piecrust
1 tablespoon butter
¾ cup thinly sliced spring onions
4 ounces asparagus, trimmed and cut into 1-inch pieces
1½ teaspoon kosher salt, divided
4 ounces Gouda cheese, shredded (1 cup)
4 large eggs
1 ¾ cups half-and-half
2 ½ teaspoon chopped fresh tarragon, divided
½ teaspoon black pepper
1 tablespoon chopped fresh chives
Directions:
Preheat oven to 425 degrees. Unroll piecrust and fit into a 9-inch pie pan. Trim excess dough and finish the edge. Freeze for 20 minutes. Place parchment paper over frozen piecrust and top with pie weights. Bake until lightly golden and set, about 10 minutes. Remove weights and parchment; continue baking until crust is dry, about 5 minutes. Cool on a wire rack, about 30 minutes. Reduce oven temperature to 350 degrees. Melt butter in a large skillet over medium-high. Add spring onions, asparagus, and ½ teaspoon of salt. Cook, stirring often, until very soft, about 8 minutes. Remove from heat, cool 5 minutes. Spoon onion-asparagus mixture into cooled piecrust, sprinkle with cheese. Whisk together eggs, half-and-half, 2 teaspoons tarragon, pepper, chives, and remaining 1 teaspoon salt. Pour over vegetable mixture. Bake at 350 degrees until the middle is set, about 40 minutes. Cool 30 minutes. Sprinkle with the remaining ½ teaspoon tarragon. Note: If you do not have pie weights, use dried beans or rice.
——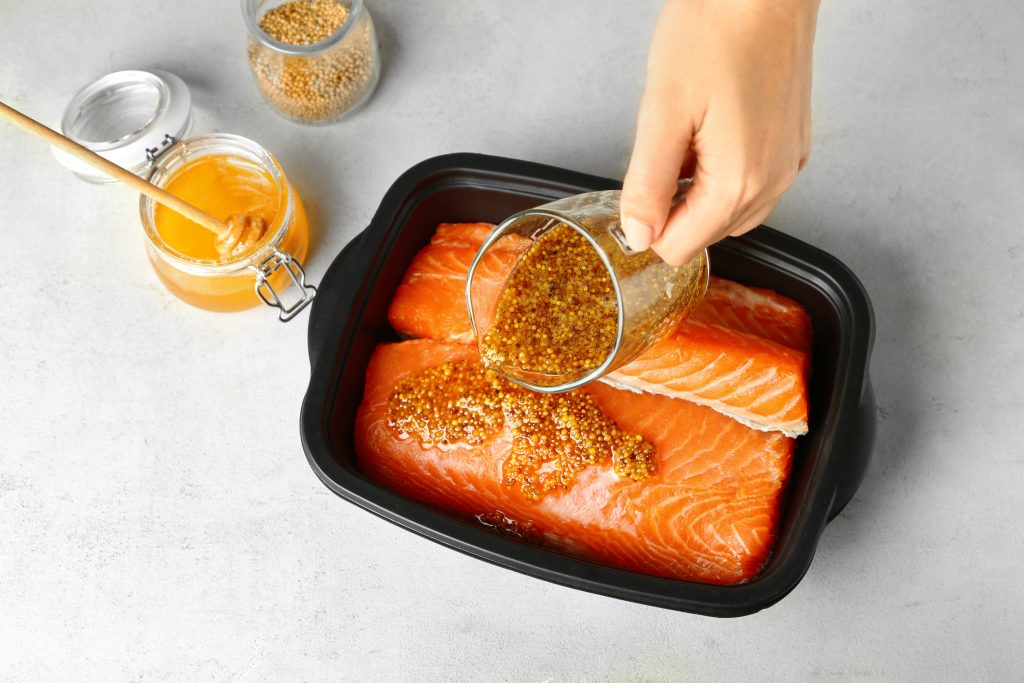 Honey-Mustard Salmon
Ingredients:
3 tablespoons whole-grain mustard
¼ teaspoon kosher salt
1 teaspoon honey
½ cup panko breadcrumbs
2 teaspoons chopped fresh thyme
1 tablespoon olive oil
¼ teaspoon kosher salt
4 (5 ounces) skin-on salmon fillets
Directions:
Combine whole-grain mustard, ¼ teaspoon kosher salt, and honey in a bowl. In a separate bowl, stir together panko breadcrumbs, chopped thyme, olive oil, and ¼ teaspoon kosher salt. Arrange salmon fillets, skin side down, on a plate. Spread mustard mixture over tops of fillets. Sprinkle evenly with panko mixture, pressing to adhere. Bake at 425 degrees until salmon is flaky and opaque, about 10 minutes.
——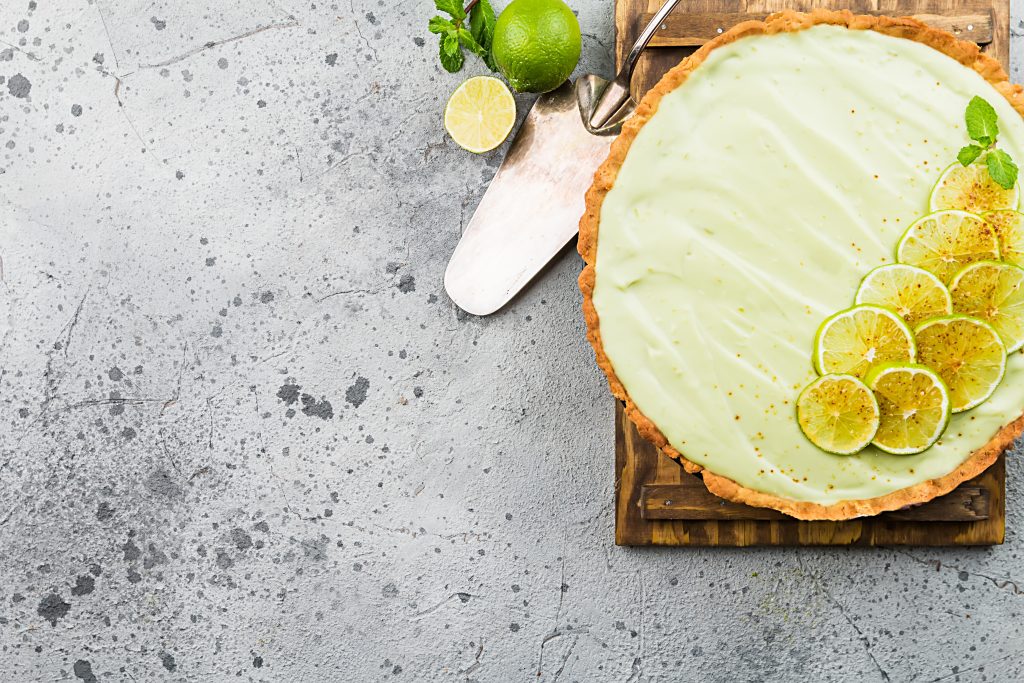 Lemon-Lime Meringue Pie
Ingredients:
1 9-inch graham cracker crust
1 cup granulated sugar
6 tablespoons cornstarch
¼ teaspoon salt
1 cup water
5 large egg yolks
1 tablespoon lemon zest
¼ cup fresh lemon juice (separated from zest)
1 tablespoon lime zest
¼ cup fresh lime juice (separated from zest)
2 tablespoons unsalted butter
Meringue for a 9-inch pie
Directions:
Whisk together sugar, cornstarch, and salt in a medium saucepan. In a medium bowl, whisk together water, egg yolks, lemon juice, and lime juice. Gradually whisk the yolk mixture into the sugar mixture until combined. Cook over medium-high, whisking often, until filling thickens and just begins to bubble, 6 to 8 minutes. Cook, whisking constantly, 1 minute more. Remove from heat. Whisk in butter, lemon zest, and lime zest. Cool 30 minutes before pouring into crust. Prepare meringue and spread over filling. Spread to the outside of the crust to seal in filling and prevent shrinkage. Bake at 350 degrees until meringue is golden, 14 to 15 minutes. Cool before serving.