You voted! We Counted!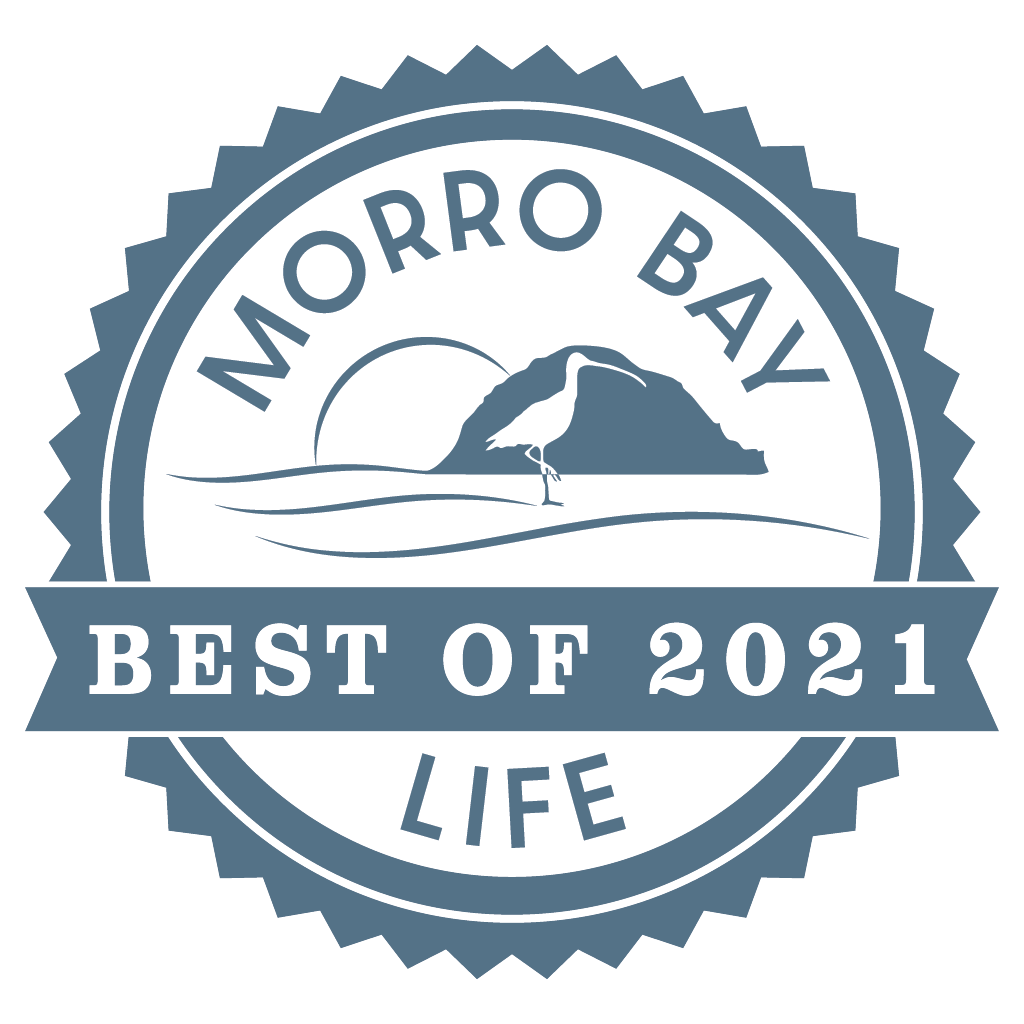 As we continue to forge into a year that still promises change and uncertainty due to the pandemic, we are reminded once again what an incredible and resilient community we live in. We announced our Inaugural Readers Poll back in March, and immediately following, the votes started pouring in for our reader's favorite businesses!
Collecting and sorting more than 150 answers to our poll was extremely uplifting! Just to see all the wonderful comments, stories, and love from residents all over Morro Bay for their favorite business, restaurant, clothing store, salon, landscaping, and so much more!
The Best of Morro Bay celebrates all the winners chosen by local readers of Morro Bay Life. The following pages are dedicated to those winners, and throughout the year, we will continue to celebrate all the winners of the First Annual Best of Morro Bay Reader's Poll!
All the winners are extremely appreciative of your vote and for considering them your absolute favorite. As you look through the pages to see who won, know that they are the Best of 2021 because you, our readers, who chose each and every one of them.
As a community, it is important for us all to remember that our small businesses are a part of what makes our community and economy thrive. They are our family, friends, and neighbors, and they have had to pivot and adjust throughout the pandemic just to survive and keep their dream alive.
With the First Annual Best of Morro Bay Reader's Poll, we celebrate all of the winners together with you. We thank you for supporting all of our small businesses, for participating in our Readers Poll, and for being the best readers in the world.
We would not be able to do any of this without you.
Here are the results! Discover old favorites and new possibilities!
CHARITABLE GIVING
Best Charity or Nonprofit Project

Best Charity Event

Best Youth Charity
FOOD & BEVERAGE
Best Overall Dining Experience

Best Overall Food & Beverage Service

Best Date Night Restaurant

Best Pasta Place

Best Cake

Taco Temple — Carrot Cake 

Best Salad

Best Tea

Best Juice Bar

Best Burger Joint

Best Local Craft Cocktail

Maker's Mark Perfect Manhattan at Windows on the Water

Best Cup of Coffee

Best Steakhouse

Best Vegetarian or Vegan

Best French Fries

Best Brunch Special

Best Lunch Spot

Best BBQ Spot

Best Coffeehouse

Best Tacos

Best Breakfast Joint

Best Mexican Restaurant

Best Family Restaurant

Best Sushi Restaurant

Best Fresh Fish

Best Bread

Best Pizza

Best Dessert, Bake or Cake Shop

Best Olive

Best Asian Cuisine

Best Gelato, Ice Cream and Frozen Dessert

Best Farm-Fresh Fruit

Best Appetizer

Bayside Cafe (Nachos, Onion Rings and Skewers)

Best French Toast

Frankie & Lola's Front Street Cafe 

Best Seafood Restaurant

Toganzzini's Dockside Cafe 

Best Pastry
HOME IMPROVEMENT
Best Overall Home Improvement

Best Pest Control

Best Roofing

Best Construction & Building Materials

Best General Contractor

Best Propane

Best Landscaping, Lawn and Garden

Best Flooring

Best Plumbing

Best Paving, Concrete and Driveways

Best Solar

Best Electrician
SHOPPING & RETAIL
Best Overall Shopping & Retail

Best Art Gallery

Best Antiques

Best Thrift and Consignment

Best Repurposed, Renewed

 

and Resold

Best Books, Stationary and Gift Shop

Best Men's Clothing

Best Women's Clothing

Best Health Food, Natural Food or Grocery Store
PETS & ANIMALS
Best Pet Grooming & Care

Best Feed Store

Best Pet Store

Best Dog Park

Best Veterinarian or Pet Hospital

Coast Veterinarian Clinic
HEALTH, WELLNESS & BEAUTY
Best Overall Health, Wellness & Beauty

Best Holistic Healthcare

Best Nail Salon

Best Barber Shop

Best Urgent Care or Clinic

Best Optometrist and Eye Care

Best Weight Loss or Nutrition

Best Hearing Aid Specialist

Morro Bay Hearing Aid Center 

Best General Practitioner or Doctor

Best Chiropractor

Best Gym or Personal Trainer

Best Hair Salon

Best Day Spa
FINANCIAL, REAL ESTATE OR LEGAL
Best Bookkeeping Service

Best Attorney or Lawyer

Best Real Estate Group or Broker

Best Tax Preparation

Best Bank or Credit Union

Best Real Estate Agent
TRAVEL, ENTERTAINMENT, LEISURE & EVENTS
Best Harbor View

Best Golf Course

Best Parade, Cruise, or Community Celebration

Best Girl's Night Out Spot

Best Guy's Night Out Spot

Best Family Outing

Sub-Sea Tours/Whale Watching 

Best Hotel

Best Travel, Entertainment, Leisure, and Events

Sub-Sea Tours/Whale Watching 

Best U12 Kids Entertainment

Sub-Sea Tours/Whale Watching 

Best Park
AUTO CARE
Best Overall Auto Care

Best Lube and Oil Service

Best Car Wash and Auto Detail

Best Auto Parts

Best Window Repair or Tinting

Best Japanese Auto Repair & Maintenance

Best Auto Sales

Best American Auto Repair & Maintenance

Best Tire Sales and Service

Best Insurance Company

Best Gas Station
WINE & VINEYARDS
Best Local Red Wine

Best Vineyard Tasting Room

Best Vineyard Experience

Best Local White Wine

Best Local Tasting Room
BREWERIES, DISTILLERIES & TAPROOMS
Best Local Craft Beer

Three Stacks and a Rock IPA 

Best Local Brewery

Best Bar, Tavern, Pub or Tap House