MORRO BAY — Morro Bay has a new public works director, filling a key department head position with someone who steps into a job with a lot of responsibility right now.
City Manager, Scott Collins, announced on Apr. 8 that he'd hired Greg Kwolek to be the Public Works Director.
Kwolek was selected from some 27 applicants for the job that former director Rob Livick stepped away from in April 2020 in favor of becoming the City Engineer.
At the time, Collins and former Finance Director Jennifer Callaway split the duties of public works director, with Callaway taking over the title of acting director and taking on the job of reviewing and restructuring the department.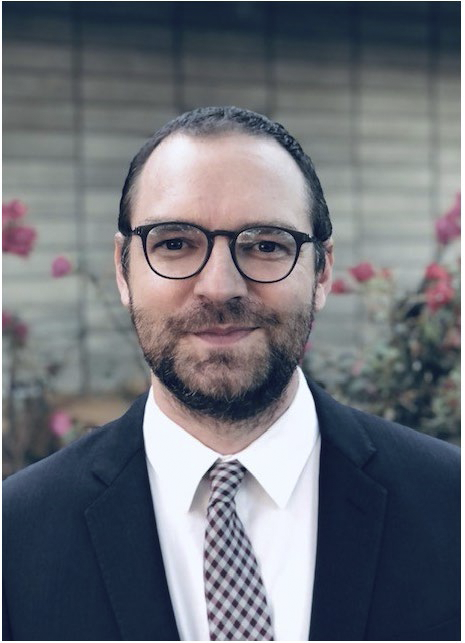 Collins took responsibility for the department's work crews, with Wastewater-Water Division Manager, Joe Mueller, running the day-to-day activities.
Collins said they would begin recruitment to fill the permanent position right away and predicted it would be up to six months to hire someone.
That setup lasted until last October when Callaway accepted the job of city manager of Truckee, leaving Morro Bay's employ on Oct. 13. Mueller was then elevated to the interim director.
Collins said the interview process was comprehensive and included interviews with "community members, public works and other City staff, and local government leaders." Kwolek starts work with the City on Monday, May 10.
"This is a pivotal time in Morro Bay history," Collins said in a news release, "as we transition to a new Water Reclamation Facility and begin assessing and investing in our other infrastructure needs, such as parks, facilities, restrooms, harbor, stormwater, and streets."
He added, "I selected Greg to join my executive team and lead Public Works because I believe he is the right person at the right time to help get these things done. I am excited to see what the already solid Public Works team will accomplish under his leadership."
Kwolek has over eight years of experience in local government management and leadership, according to the news release.
He was the Division Manager for the City of Pasadena and responsible for "critical maintenance projects for the community while also building job skills for unemployed and under-skilled residents."
Before that, he was a "Public Works Management Analyst" for the City of La Cañada Flintridge and oversaw the capital budget, trails maintenance, and community right-of-way concerns. He's also worked as Los Angeles County's Small Business Services Program Manager.
An excited Kwolek said, "Public Works has some big tasks and responsibilities ahead, and I look forward to leveraging the Department's strengths to meet these challenges and make a positive impact in the Morro Bay community.
"One of my central aims is to collaborate with City staff, City Council, residents, and community leaders to ensure our success."
The Public Works Department has some 33 employees and three part-timers. In Morro Bay, Public Works is responsible for water and sewer utilities, consolidated maintenance, environmental services, engineering, street trees and roads maintenance, and contractual oversight of local trash and recycling and transportation services.
The department's primary duties these days include the new WRF project (begun in March 2020), re-initiating the pavement management program, prioritizing other capital needs in the City, and "finding resources to support those needs."
According to the City, Kwolek's salary is $142,000 a year, plus the full spectrum of benefits the City offers its employees.
Collins told Morro Bay Life that he is now recruiting for a new finance director, who will also have a plethora of jobs to do. Collins said the City Council rewrote the job description to an administrative services Director/assistant city manager, plus the City's chief financial officer putting together the budget. Currently, former City of SLO City Manager Katie Lichtig was brought in to handle the City's finances and is working on the next fiscal budget (2021-22).
Collins will also have to fill another key department head position, fire chief, after Fire Chief Steve Knuckles announced his retirement effective Mar. 31.
Chief Knuckles was retained as interim chief by the City Council while the search is conducted for a new full-time chief and will continue to run the department until the end of July, when he is scheduled to truly retire.