By Blake Ashley Frino-Gerl
The homeless population in the U.S. is on the rise, including in Morro Bay. Several organizations and resources, including the Morro Bay Police Department, Social Services, and Community Resource Connections (CRC), are working to find, if not a solution, some mitigation measures.
One of the top concern's coming from the community is homelessness, and that goes along with how it impacts the environment, equality, and attraction of the city. There are many obstacles that lead to homelessness, including mental illness, drug and alcohol addictions, need to escape, or other issues and problems resulting in them living on the streets. In Morro Bay, some of the unhoused have formed a community where they don't allow outsiders or transients traveling through into their "family." In their words, this is a way to keep themselves and their belongings safe.
Those living in the creek bed and around town fluctuate, in addition to three dogs, one of which is a young pup named Clyde, belonging to a woman nicknamed Mama Bear who lost her home years ago after her boyfriend passed and had trouble finding a rental that would accept her and her big dog. Another member in her community for the past eight years, Kevin Hicks, who sleeps alone in town, ended up on the street after struggles stemming from getting hit by a car while attending college in Sacramento and waking up in a coma at UC Davis hospital and losing the use of part of his brain.
With regards to being homeless, Hicks says "it is not where I want to be tomorrow." He also adds that "he doesn't want to be a nuisance."
Many within that community were living in the creek at Lila Kaiser park before being told they needed to move. That area was easy to keep clean because they would put their trash out for waste management. In 2021, the inhabitants were told to move to the ditch near Couch Potato on Quintana Road. When the Couch Potato recently bought that property, they were forced to move just south in the creek bed, or "gray area." Officer and Homeless Liaison Daniel Palumbo regards the homeless population in Morro Bay as much more "agreeable, much more sociable," and cooperative in comparison to when he was working in the Central Valley.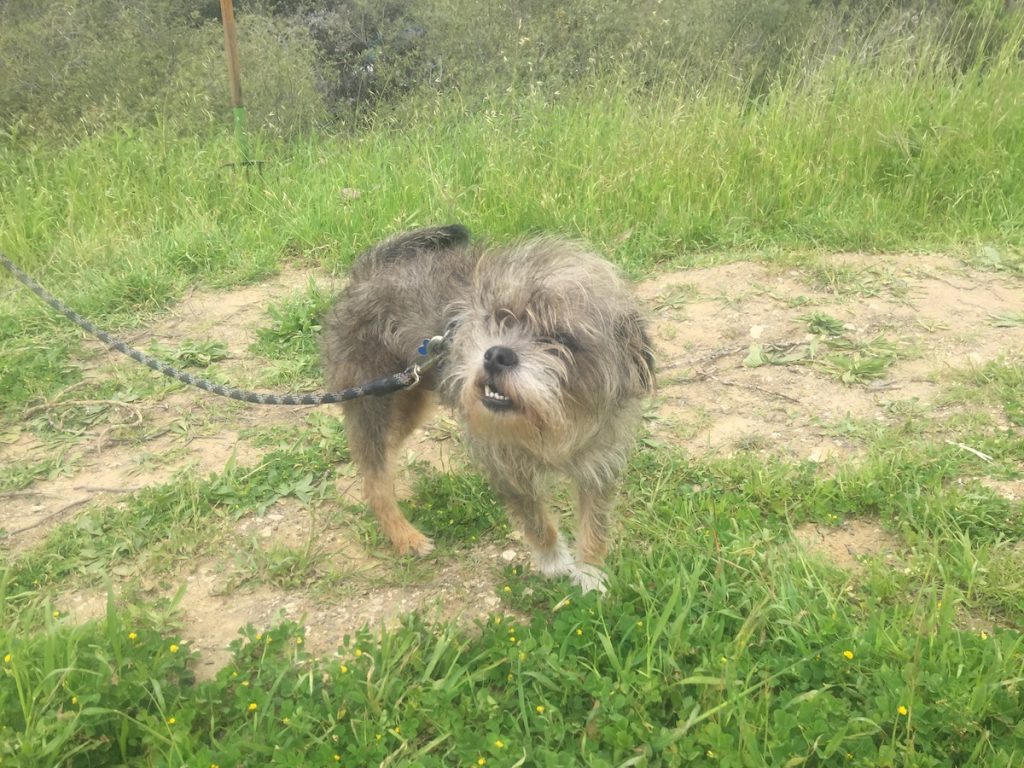 Mama Bear says that "some [people] ruin it for others," and therefore, as a whole, they get a bad reputation. According to Mama Bear, they try to be respectful to others, and some people do have jobs. They have put out their bagged trash above the creek bed to, which Public Works or the Police Department regularly pick up. Mama Bear, who has health problems, works with her mom once a week. Another unhoused woman works for SLO Bangers, which is a program that reduces the spread of blood borne pathogens, prevents drug overdose, and supports those struggling with addiction.
However, Fentanyl is a big problem and Officer Palumbo says "it is hard for people to shake off" and it will likely persist.
Jason Holland, the Homeless Outreach Case Manager, says he works "to connect people with services, and hopes that through communication and cooperation the city and all its residents can find meaningful and realistic solutions to the extremely complex issues we face."
There are many resources that also work to moderate the ongoing need. Sharon O'Leary, a volunteer for the past 10 years running the Community Resource Connections (CRC), says the two concepts they are working on is "managing and maintaining" the situation. She adds that Morro Bay has a "stellar reputation for case management and our own social services." These resource provide the necessities individuals need, whether they are low income and/or homeless.
The Veteran's Hall hosts Monday night dinners sponsored by the Lion's Club, and once a month low-income guests are offered free smart phones every six months through Former President Obama's Lifeline Assistance Program. During the flood in March when the electricity went out, they ate by candlelight and flashlights.
However, some are just used to living outside, and struggle to adjust to the commonality of living inside with amenities. In addition, sometimes those resources, including housing vouchers, are often refused because they would rather stay with their chosen outside family and not abide by the rules.
In the end, "we don't want to be here, but we are here," Mama Bear says. She said they hope to find a "common ground with the city." Holland hopes to obtain that and "instead of working on ideas that would be a tough sell, I believe there are more attainable, shorter term and more impactful goals than buying or leasing property," he says.
According to Officer Palumbo, "four people have gotten out of the creek" and successfully housed recently. One woman "left the creek during the day, she went to work at a fast food restaurant, she did her job … she behaved herself at work; had no issues." She did have a fentanyl problem, but progressed and now "doesn't live in the creek anymore," Officer Palumbo adds.
Holland is hopeful, but says finding a solution is "going to take a lot of work, and there will be countless bumps in the road along the way, but I'm optimistic that with reasonable steps from all parties involved we can get closer to a solution that works for everyone involved." He meets with members of the unhoused community frequently to "start a dialogue, not finish one," adding, "I think we have some solid ideas that need more development."
O'Leary says two goals that she is working on follows a model implemented in Santa Barbara in which they have established the New Beginnings' Safe Parking Shelter and Rapid Rehousing Program that provides safe overnight parking to individuals and families living in their vehicle, but also connects homeless people to shelters and services that will get them off the streets and into safer environments. In addition, under the Estero Bay Alliance For Care (EBAC) and mayor's initiative, O'Leary meets with the city council, Social Services, Veterans, and Police Department to problem solve the situation and pull their resources together.